Art Anglais
8 livres trouvéz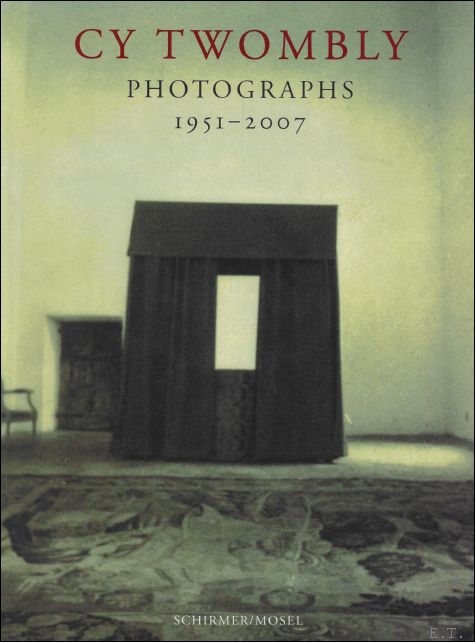 Cy Twombly, Laszlo Glozer
Cy Twombly : Photographs 1951-2007
Schirmer Mosel, 2008. 1. Hardcover, 261 pages , ENG / GER, 330 x 255 x 35 mm, dustjacket, as New / wie Neu, illustrated in colours / illustrationen in Farbe. ISBN: 9783829603683
Ever since his student days, Cy Twombly has concerned himself with photography, but only in recent years has he turned it into a unique artistic concept- and an aesthetic sensation. Twombly's photographic pieces are documents of a fascinatingly enigmatic and personal poetry. His studios in Lexington and Gaeta, details of his own sculptures and collected sculptural items, landscape motifs, fruits and flowers appear in a mysteriously transformed manner on these delicate sheets. Printed in matte colors on matte paper using a dry-print process that imbues them with velvet and an almost grainy hue, the images are vaguely reminiscent of the pictorialist tradition in fin de siecle photography. In their minimalist way, however, generating aesthetic visions by the simplest of means, they are utterly contemporary. 'Photographs 1951-2007' presents Twombly's photographic works of over fifty years- full of surprises and breathtaking beauty.
Référence: 61693 | Prix: EUR 75.00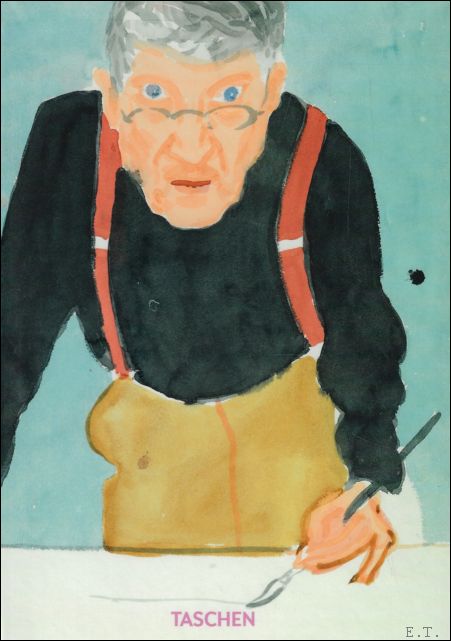 David Hockney ; Hans Werner Holzwarth
David Hockney. A Chronology. 40th Ed.
TASCHEN, 2020. 1. Hardcover, 15.6 x 21.7 cm, 1.24 kg, 512 pages , English, . ISBN: 9783836582490
A year-by-year journey through the life and work of David Hockney that follows the artist from London in the Swinging Sixties, via Californian swimming pools, to the landscapes of his native Yorkshire. Artworks and biographical text together let the reader take part in Hockney?s artistic research, inspiration, and creation.
Référence: 61370 | Prix: EUR 25.00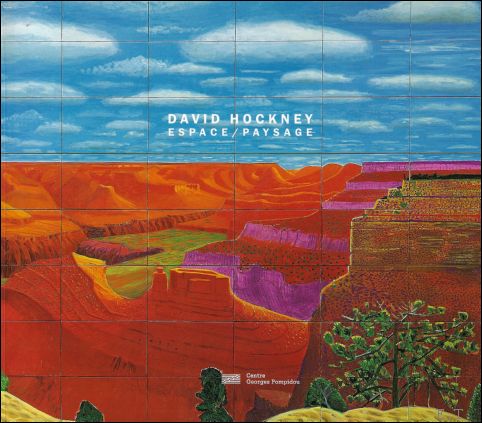 David Hockney, Didier Ottinger, Kay Heymer
David Hockney : Espace/Paysage
BPI du Centre Pompidou, 1999. 1. Paperback, 227 pages, Texte en Francais , Tres belle exemplaire, 290 x 255 x 22 mm, illustrations en couleur / n/b. ISBN: 9782844260154
A presentation of landscape painting, from the 1960s to the 1990s, by David Hockney. Three major groups make up his work: hyperrealism from the early 1960s to the mid-1970s; the illusionist treatment of space and the multiplication of points of view with the contribution of photography; the introduction of the abstract.
Référence: 60844 | Prix: EUR 59.95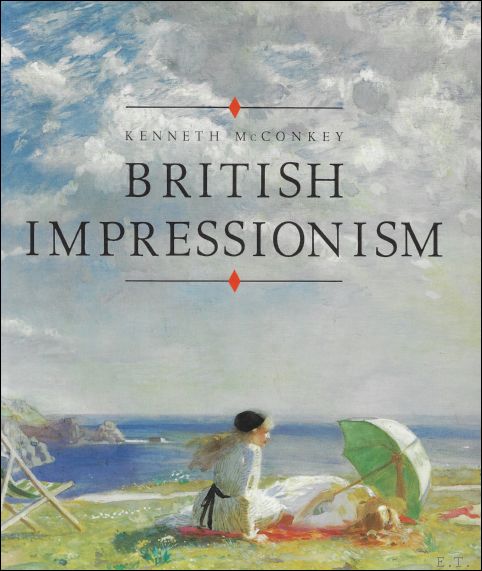 Kenneth McConkey ; Jo Johnson
British Impressionism
Phaidon, 1989. 1. Hardcover, 160 pages, ENG, 285 x 250 x 25 mm, dustjacket, book is in fine condition, 132 illustrations of which 72 in colour. ISBN: 9780714825212
British Impressionism (1880-1910) was a direct and spontaneous period of British art, when artists were concerned with painting the effects of light.
Référence: 60398 | Prix: EUR 30.00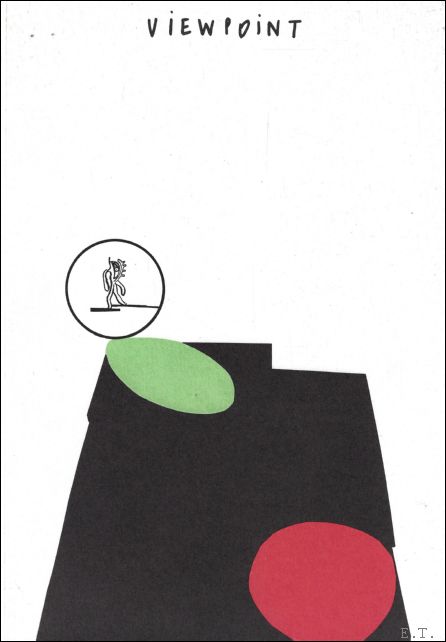 Mertens, Phil / Ford, Jacqueline
VIEWPOINT : Hedendaagse Britse Kunst / L'art Contemporain En Grande-Bretagne 18.12.87 / 31.01.88
K.M.S.K. / M.R.B-A - British Council, 1987. 1. Paperback, 144 pages, NL / FR, 295 x 210 mm, illustr. in colour / b/w, in goede staat, .
Artists : John Davies Richard Deacon Ian Hamilton Finlay Antony Gormley Anish Kapoor Christopher Le Brun Stephen McKenna Bruce McLean Alison Wilding
Référence: 60837 | Prix: EUR 20.00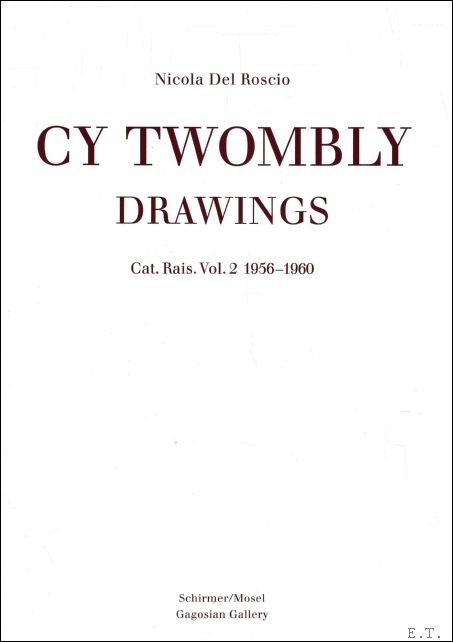 Nicola Del Roscio
CY TWOMBLY DRAWINGS : CATALOGUE RAISONNE VOLUME 2 (1956-1960)
SCHIRMER MOSEL, 2012. 1. Hardcover, 308 pages, ENG, 350 x 260 x 40 mm, dustjacket, NEW condition !!, illustrated in colours. ISBN: 9783829604864
Volume 2 of "Cy Twombly Catalogue Raisonné of Drawings" covers the very fruitful years between 1956 and 1960. Still a resident of New York in 1956, Twombly moves to Italy in early 1957 where he will stay, with intervals, until the end of his life. His first shows in Galleria La Tartaruga in Rome, Galleria del Cavallino, Venice, and Galleria del Naviglio, Milan, make him well-known in European avant-garde circles. In the summer of 1959 he rents an apartment in the village of Sperlonga at the Tyrrhenian Sea between Rome and Naples. Here he creates his sequence "Poems to the Sea" influenced by Mallarmé's poetry. The year 1959 is also marked by the artist's marriage and the birth of his son Alessandro in December. His work is increasingly dealing with color, yielding most beautiful colored drawings. The influence of street graffiti, too, is evident in his work incorporating explicit sexual allusions and jokes. At the end of 1960 Cy Twombly has his first solo exhibition at the Leo Castelli Gallery in New York.
Référence: 61695 | Prix: EUR 150.00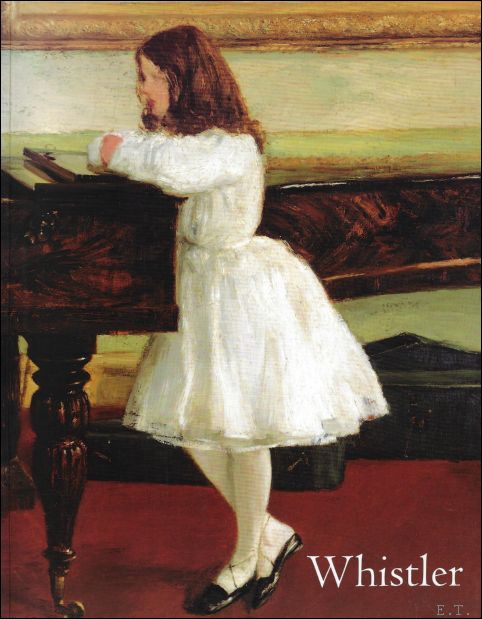 Richard Dorment, Margaret MacDonald, Nicolai Cikovsky,
James McNeill Whistler
Tate Gallery, 1994. 1. Paperback, 335 pages, ENG, 300 x 235 mm, in good condition, illustr. in colour / b/w. ISBN: 9781854371454
Référence: 61128 | Prix: EUR 20.00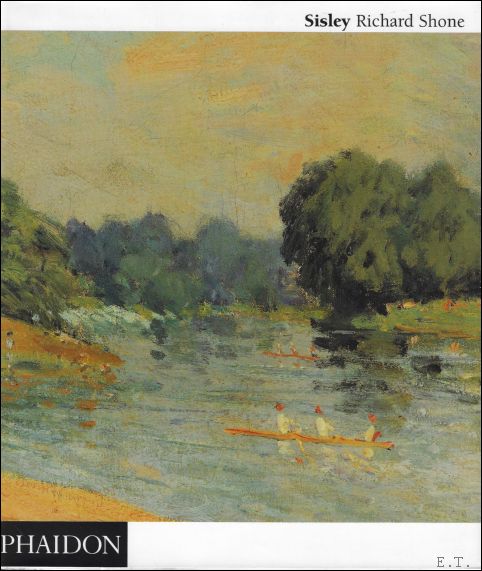 Richard Shone ; Molly Sisley ; Jane Shone
Sisley
Phaidon, 2004. 1. Softcover, 240 pages, Texte en Francais, Tres belle exemplaire, 290 x 250 x 22 mm, illustrations en couleur / n/b. ISBN: 9780714894119
Alfred Sisley (1839-1899) fut l'un des plus grands peintres de paysages du XIXe siècle et l'un des chefs de file du mouvement impressionniste. Cette monographie détaillée fournit des informations inédites sur sa vie et son oeuvre. Accompagné de nombreuses reproductions de ses peintures, le texte révèle l'?uvre d'un artiste original à la puissance indéniable. Sisley a consacré toute sa production aux paysages. Ses célèbres peintures des villes de la banlieue parisienne sous la neige, des inondations de la Seine à Port-Marly ou des régates sur la Tamise sont remarquables par l'équilibre des tons et l'atmosphère poétique qui s'en dégage, en même temps que par la description précise des sujets représentés. Le critique Kenneth Clark considère d'ailleurs la série des peintures de la Tamise comme l'un des " moments parfaits de l'impressionnisme ". Pourtant, comme le dit de lui son ami Arsène Alexandre : " Sisley a vécu fier et est mort pauvre. " L'?uvre de Sisley n'a été pleinement reconnue qu'après sa mort prématurée et reste encore de nos jours injustement méconnue. Dans cette monographie, Richard Shone, s'appuyant sur sa connaissance de l'Ile-de-France, apporte un nouveau regard et analyse les différentes phases du travail de Sisley. Ses recherches ont mis à jour certains aspects de la vie de l'artiste : sa nationalité anglaise, le début de sa carrière, son combat pour gagner sa vie, l'isolement des dernières années. La vie privée de Sisley apporte en effet un éclairage particulier sur son évolution artistique. Richement illustré, cet ouvrage présente notamment d'importantes séries de peintures jamais publiées auparavant ensemble en aussi grand nombre-les inondations, les paysages sous la neige, l'église de Moret-sur-Loing et la côte galloise. Cet ouvrage propose l'image d'un peintre qui s'est constamment renouvelé, s'est ouvert aux influences et a offert une vision personnelle de la campagne française, aussi forte et séduisante que celle des autres impressionnistes. Le livre de Richard Shone confirme la justesse du jugement de Pissarro pour qui Sisley était " un grand et magnifique artiste ".
Référence: 60395 | Prix: EUR 42.00
Aller en haut