Middeleeuwen
11 boeken gevonden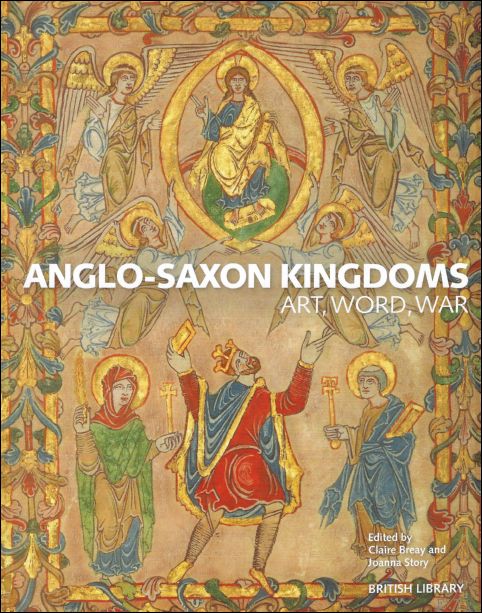 Claire Breay , Joanna Story , British Library
Anglo-Saxon Kingdoms : Art, Word, War
British Library Publishing, 2018. 1. Paperback, 424 pages, ENG, 280 x 220 x 30 mm, in very good condition, illustrated in colour, very interesting subjects. ISBN: 9780712352079
The Anglo-Saxon period stretches from the arrival of Germanic groups on British shores in the early 5th century to the Norman Conquest of 1066. During these centuries, the English language was used and written down for the first time, pagan populations were converted to Christianity, and the foundations of the kingdom of England were laid. This richly illustrated new book - which accompanies a landmark British Library exhibition - presents Anglo-Saxon England as the home of a highly sophisticated artistic and political culture, deeply connected with its continental neighbours. Leading specialists in early medieval history, literature and culture engage with the unique, original evidence from which we can piece together the story of the Anglo-Saxon kingdoms, examining outstanding and beautiful objects such as highlights from the Staffordshire hoard and the Sutton Hoo burial. At the heart of the book is the British Library's outstanding collection of Anglo-Saxon manuscripts, the richest source of evidence about Old English language and literature, including Beowulf and other poetry; the Lindisfarne Gospels, one of Britain's greatest artistic and religious treasures; the St Cuthbert Gospel, the earliest intact European book; and historical manuscripts such as Bede's Ecclesiastical History and the Anglo-Saxon Chronicle. These national treasures are discussed alongside other, internationally important literary and historical manuscripts held in major collections in Britain and Europe. This book, and the exhibition it accompanies, chart a fascinating and dynamic period in early medieval history, and will bring to life our understanding of these formative centuries.
Boeknummer: 61507 | Prijs: EUR 39.95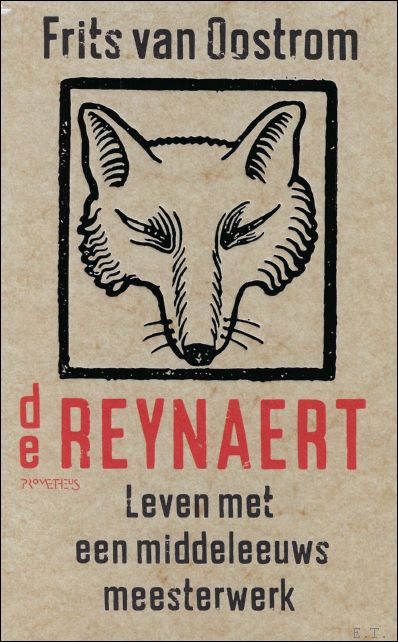 Frits van Oostrom
De Reynaert : leven met een middeleeuws meesterwerk
Prometheus, 2023. 1. Hardcover, 592 pag. NL, 235 x 160 x 45 mm, Nieuw, met ill. ISBN: 9789044642674
Van den vos Reynaerde geldt als hét meesterwerk van onze middeleeuwse letterkunde, en misschien wel van de hele Nederlandse literatuur. Wat is het geheim van deze klassieker, die in elke tijd ook leest als een moderne roman, en die zoveel heeft betekend voor zovelen? Met de eruditie van de kenner en het enthousiasme van de liefhebber besloot Frits van Oostrom om een boek te wijden aan de Reynaert, met het doel te laten zien wat deze tekst zo uniek maakt voor al die generaties lezers en onderzoekers die ? soms op het obsessieve af ? met de Reynaert hebben geleefd. En uiteindelijk gaat het ook over Van Oostroms eigen levenslange omgang met onze beroemdste middeleeuwer: een vos. De Reynaert. Leven met een middeleeuws meesterwerk biedt in zijn breedte en diepte een weergaloos panorama van literatuur, geschiedenis en wetenschap. Met een nieuwe editie naar alle bronnen van de Middelnederlandse tekst, door Ingrid Biesheuvel en Frits van Oostrom. Frits van Oostrom is universiteitshoogleraar te Utrecht. Hij ontving talloze prijzen en eerbewijzen, waaronder de AKO Literatuurprijs, de Spinozaprijs en in Vlaanderen de Keizer Karelprijs en de Gouden Penning van de Belgische Academie van Wetenschappen. Zijn meest recente boek, Nobel streven, werd in 2018 bekroond met de Libris Geschiedenis Prijs.
Boeknummer: 61697 | Prijs: EUR 35.00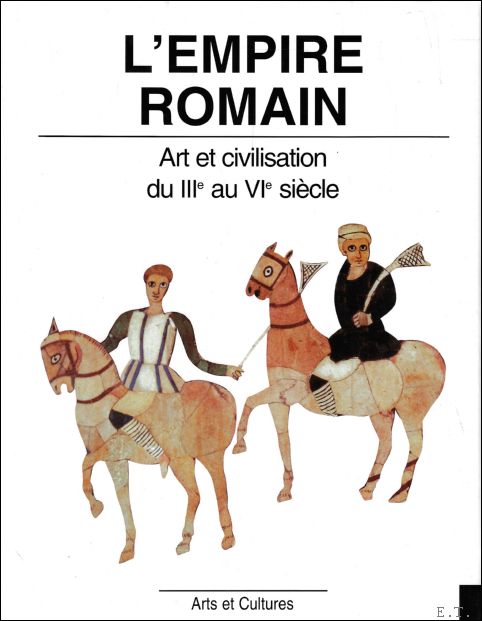 Hans Peter L'Orange
L'empire Romain : art et civilisation du IIIe au VIe siècle
l'Aventurine, 1995. 1. Hardcover, 236 pages, Texte en Francais , Tres belle exemplaire, 305 x 240 x 25 mm, jacquette, illustrations en couleur / n/b. ISBN: 9782841900091
Empire romain, l'ancien empire, centré sur la ville de Rome, qui a été créé en 27 avant notre ère après la disparition de la République romaine et se poursuivant jusqu'à l'éclipse finale de l'empire d'Occident au 5ème siècle de notre ère. Un bref traitement de l'Empire romain suit. Pour un traitement complet, voir la Rome antique.
Boeknummer: 60391 | Prijs: EUR 39.95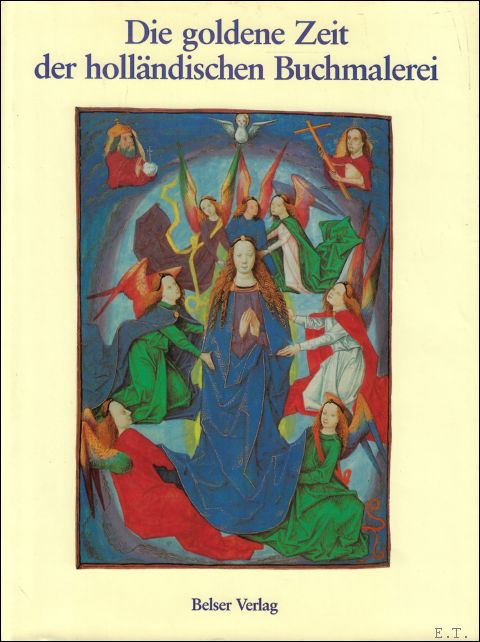 James H. Marrow, Henri L. M. Defoer, Anne S. Korteweg, Wilhelmina C. M. Wüstefeld
Die goldene Zeit der holländischen Büchmalerei
Belser Verlag, 1990. 1. Hardcover, 320 seiten, Deutsch, 295 x 230 mm, in sehr guten kondition ! mit illustrationen in farbe / s/w. ISBN: 9783763012671
Buchmalerei ist die Kunst oder das Handwerk, das sich mit der Illustration und Dekoration mittelalterlicher Handschriften und anderer Dokumente befasst. Manchmal wird dies auch ?Illuminati? genannt, vom lateinischen illuminare, was ?erleuchten? bedeutet, obwohl sich ?Illumination? streng genommen auf das ?Ausleuchten? von Manuskripten mit Blattgold oder Silber bezieht. Übrigens bedeutet erleuchten im Frühmittelholländischen: mit Gold oder Farben absetzen; Einsicht bringen; entlasten. Im modernen Niederländisch ist dies zu einem Ventilieren geworden
Boeknummer: 60105 | Prijs: EUR 35.00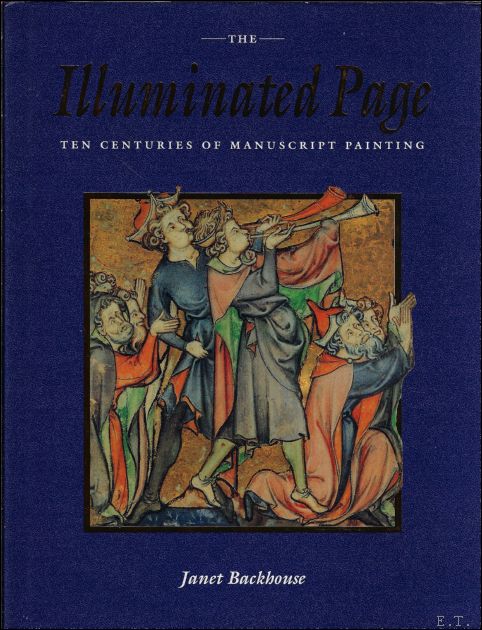 Janet Backhouse
The Illuminated Page : Ten Centuries of Manuscript Painting in the British Library
University of Toronto Press 1997, 1997. 1. Hardcover, 244 pages, English, 300 x 230 mm, a fine copy, with many illustrations in colour, . ISBN: 9780802043467
Illuminated manuscripts are among the richest and most revealing relics of the pre-print Western world, and are central to our understanding of medieval social and cultural history. The British Library boasts the world's finest collection of medieval manuscripts, and in this new and lavishly illustrated survey, Janet Backhouse draws on these collections to provide a comprehensive introduction to these exciting and colourful materials.The manuscripts featured include bestiaries, psalters, Bibles, books of hours, and medical and herbal collections that originated in workrooms as geographically diverse as the Anglo-Saxon kingdom of Northumbria and the Crusader kingdom of Jerusalem. There is also a great chronological diversity among the selected manuscripts, with examples ranging from the seventh century AD and the Lindisfarne Gospels to early Renaissance offerings.Each of the almost 220 illluminations presented are accompanied by a caption and have been reproduced in colour. Many of the immages chosen have been reproduced here for the first time.
Boeknummer: 57488 | Prijs: EUR 39.90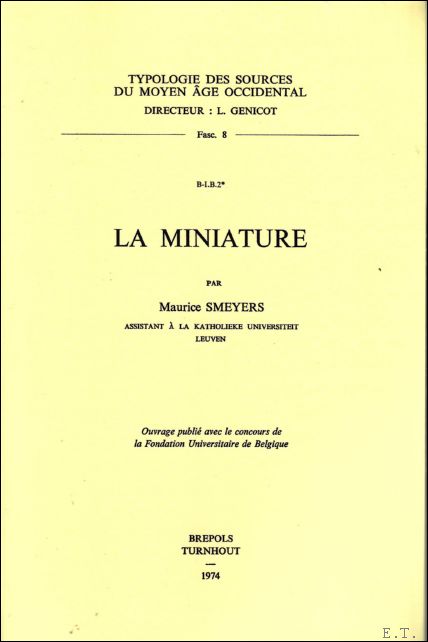 M. Smeyers
La miniature
Brepols 1974, 1974. 166 p., incl. 36 p. updating, 156 x 234 mm, Texte en Francais, Paperback, . ISBN: 9782503360089
Book History, Manuscript Studies & Palaeography Codicology
Boeknummer: 57179 | Prijs: EUR 35.00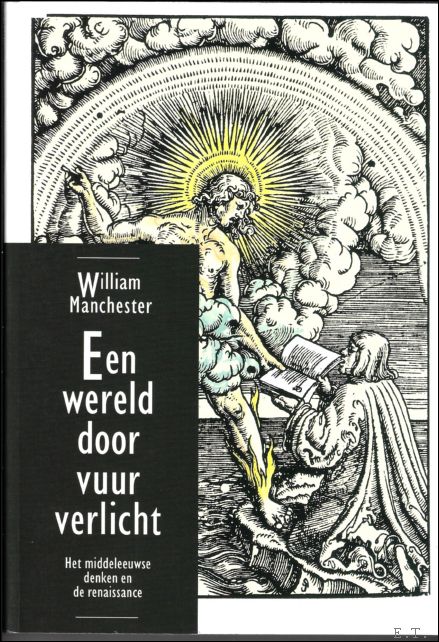 Manchester, William
Een wereld door vuur verlicht : Het middeleeuwse denken en de renaissance
Agon 1993, 1993. Paperback, 331 pagina's, Nederlands, 220 x 150 mm, boek in prima staat, . ISBN: 9789051571738
In dit boek leidt William Manchester, ecu grootmeester van de verhalende geschiedschrijving, zijn lezers door een van de meest fascinerende episoden uit de West-Europese geschiedenis: het breukvlak tussen de middeleeuwen en de renaissance, een periode waarin zich een enorme hoeveelheid creatieve energie ontlaadde. In een even fraai als helder geschreven caleidoscopisch verslag voert hij de vele figuren ten tonele die deze turbulente periode hebben gekleurd: kerkhervormers en denkers als Maarten Luther en Erasmus, grillige machthebbers als Hendrik VIII, Karel V en Cesare Borgia. En natuurlijk de vele kunstenaars die deze periode zo rijk was: Rabelais, Michelangelo, Leonardo da Vinci, Rafaël, Dürer, Bruegel. Manchester eindigt zijn relaas bij een van de . uitzonderlijkste mannen van zijn tijd, de zeevaarder Magalhaes, die tijdens zijn speurtocht naar de Indische specerij- eilanden als eerste een reis om de wereld maakte. Deze tocht, zo maakt Manchester duidelijk, plaatste de positie van de aarde in de kosmos in een volledig nieuw perspectief en vormde daarmee de aankondiging van een nieuwe tijd.
Boeknummer: 56531 | Prijs: EUR 12.00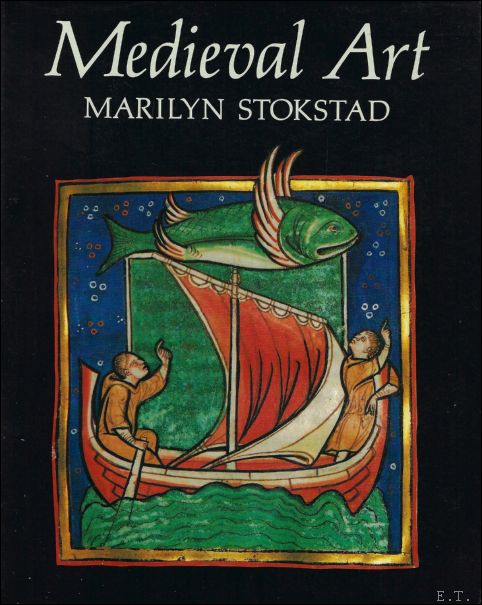 Marilyn Stokstad
Medieval art
Harper & Row 1986-1988, 1986-88. 1. Paperback, 446 pages, ENG, 235 x 185 mm, book is in fine order, dozens of illustrations in b/w and some in colour, . ISBN: 9780064301329
This survey of over a thousand years of Western art and architecture, from ancient Rome to the age of exploration, introduces the reader to a period of extraordinary historical and geographical extent. The monumental arts of architecture and sculpture and the diverse minor arts of the Middle Ages are presented here within social, religious, political, and intellectual framework of lands as varied as France and Denmark, Spain and Germany. Medieval Art covers all the major monuments, describing each important work clearly and in detail. Marilyn Stokstad's descriptions are sensitive and articulate, giving the reader a sense of the beauty of the work. They also teach the reader how to look at medieval artwhich aspects of architecture, sculpture, or painting are important and for what reasons. Stylistic and iconographic issues and themes are dealt with clearly, and the author presents medieval art in an aesthetic and social context so that it can be fully understood and appreciated. The book consists of twelve chapters and covers the period from the second to the fifteenth centuries
Boeknummer: 58726 | Prijs: EUR 22.50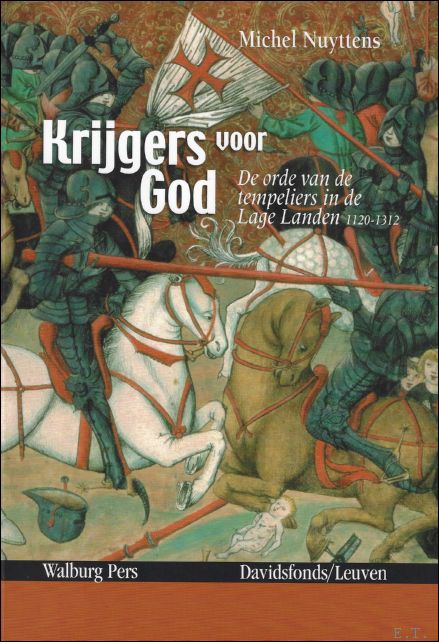 Michel Nuyttens
Krijgers Voor God : De Orde Van De Tempeliers In De Lage Landen (1120-1312)
Davidsfonds 2007 Walburg Pers, 2007. 1. Paperback, 242 pagina's, NL, 240 x 165 mm, in prima staat, . ISBN: 9789081129718
Fascinerende geschiedenis van de tempeliers in onze gewesten. Christen ridders of gewetenloze onruststokers? Historicus geeft een genuanceerd beeld van de tempeliers. Het conflict in het Midden-Oosten en de Da Vinci Code: ze hebben kruistochten en ridderorden als grondslag. Maar waar eindigt de mythe en begint de realiteit? Dit boek stelt scherp op de orde van de tempeliers. Wie waren die mysterieuze krijgers voor God? En vooral: welke rol speelden zij in de Lage Landen? 1120. Negen ridders, onder wie de Vlaming Godfried van Sint-Omaars, leggen kloostergeloften af. Ze zullen de pelgrims, die naar Jeruzalem toestromen, beschermen tegen moslims. De orde van de tempeliers, tegelijkertijd religieus én militair, is een feit. De verre Nederlanden worden een logistieke en financiële draaischijf van de orde. Hier werven de tempeliers rekruten, ze verwerven er vastgoed, drijven handel, boeren en bankieren? Speelt die rijkdom een rol in het doodvonnis van de tempeliers? In 1312 wordt de orde op bevel van Filips de Schone afgeschaft.
Boeknummer: 58292 | Prijs: EUR 24.50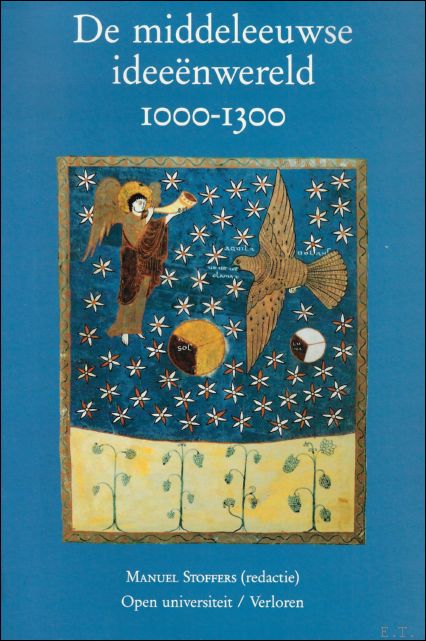 Stoffers, Manuel
De middeleeuwse ideeënwereld 1000-1300
Verloren / Open Universiteit 1994, 1994. 1. Paperback, 400 pagina's, NL, 240 x 160 mm, boek in goede staat, met talrijke illustraties in kleur en z/w. ISBN: 9065502653
De middeleeuwen (letterlijk tussenliggende eeuwen)] (ca. 500 tot ca. 1500) vormen, in de historiografische indeling of periodisering van de geschiedenis van Europa, de periode tussen de klassieke oudheid en de vroegmoderne tijd. Traditioneel situeert men dit - door Italiaanse humanisten geïntroduceerde - tijdvak tussen de val van het West-Romeinse Rijk in de 5e eeuw, en de renaissance die in de 14e eeuw in Italië begon. Afhankelijk van de focus die historici hanteren bestaat er echter nogal wat variatie in de afbakening van deze periode. De middeleeuwse periode wordt zelf weer onderverdeeld in de vroege, hoge en late middeleeuwen.
Boeknummer: 58676 | Prijs: EUR 15.00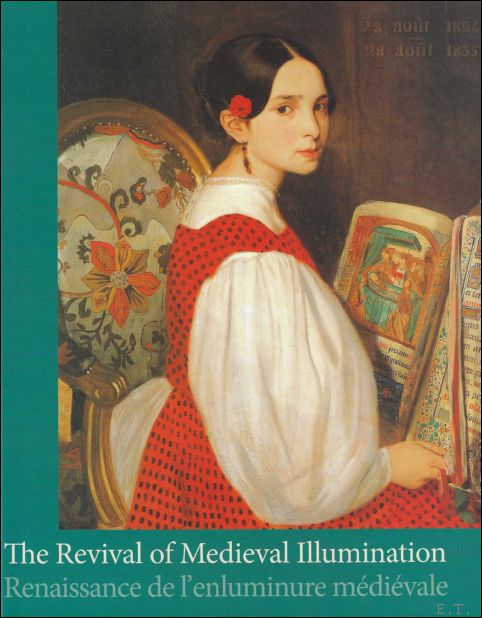 Thomas Coomans , Jan De Maeyer
The Revival of Medieval Illumination : Nineteenth-Century Belgium Manuscripts and Illuminations from a European Perspective ENG / FR
Leuven University Press / Kadoc, 2007. 1. Hardcover, 336 pages, ENG / FR., 290 x 230 x 27 mm, NEW / NOUVEAU, illustrations in colour / b/w. ISBN: 9789058675910
KADOC Artes 8The art of illumination, usually associated with the Middle Ages, experienced a spectacular revival in nineteenth-century Western Europe. This completely different context gave the illuminations another import. The output of the lay and religious workshops reveals a great artistic, stylistic, technical, and thematic diversity. The works illuminated go far beyond the world of exceptional and precious manuscripts and include many occasional documents and devotional images.Richly illustrated with unpublished masterworks, The Revival of Medieval Illumination is an overview of the form by fifteen authors who do not limit their approach to the traditional questions of art history. Rather, they explore the historical, sociocultural, ideological and religious components of the revival, which changed according to time and country, in order to understand the evolution and success of the art of illumination in the long nineteenth century.
Boeknummer: 61298 | Prijs: EUR 59.95
Naar boven