Technik
11 Bücher gefunden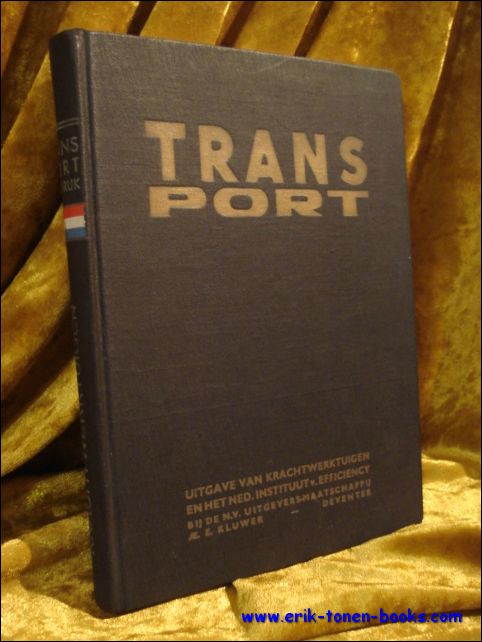 Coll.
Transport. Handleiding voor goederentransport over kleine afstanden.
Deventer, Kluwer, 1947. Gebonden, linnen, 315pp., 15.5x21cm., 373afb. in z/w., goede staat.
Buchnummer: 43165 | Preis: EUR 10.00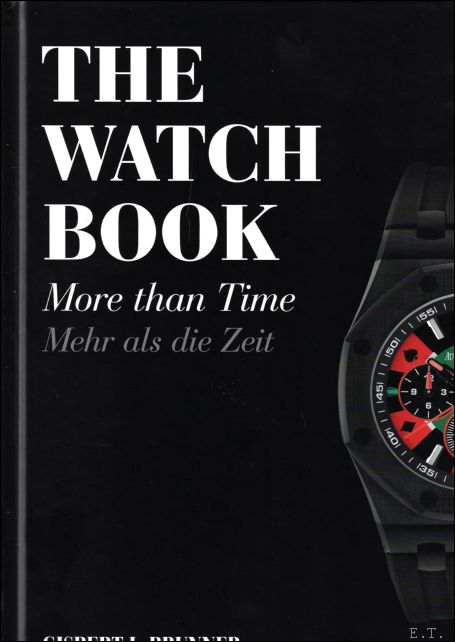 Gisbert L. Brunner
The Watch Book : More Than Time
TeNeues 2021, 2021. Hardcover, 224 pages/seiten, English / Deutsch, 320 x 250 mm, with illustrations in colour, dustjacket, . ISBN: 9783961712779
From stopwatches and alarms, to world clocks and calendar functions, to tourbillons that counter the effects of gravity, these so-called complications have been the crowning glory of fine watchmaking for centuries. The Watch Book - More than Time is an illustrated compendium of watchmaking that explores these most intricate elements of the horologist's craft through timing, astronomy, and striking. This volume is a unique and impressive addition to the book market and a lavish tribute to the mastery of horology. Text in English and German.
Buchnummer: 57334 | Preis: EUR 72.50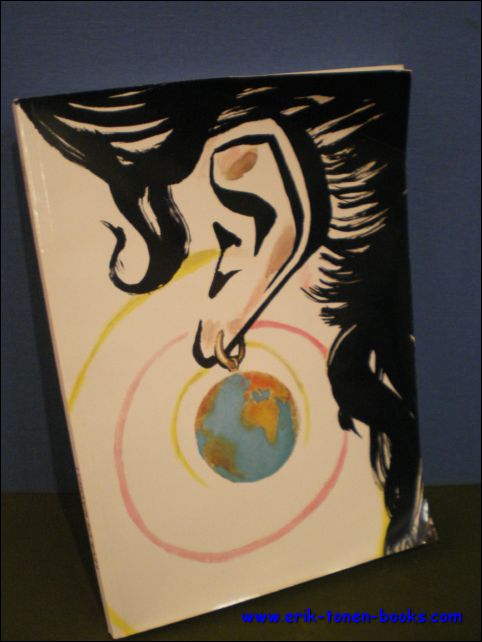 HANKARD, Maurice en VANOPBROECKE, Roland;
LEVE DE RADIO!
Brussel, Gemeentekrediet/ BRT/ RTBF/ Communaute Radiophonique des Programmes de Langue Francaise, 1980. Gebrocheerd onder geillustreerde kartonomslag in kleur, 205 x 295mm., 184pp., leike en uitgebreide illustratie in kleur en z/w.
Uitgegeven naar aanleiding van de gelijknamige tentoonstelling die liep van 21 november 1980 tot 4 januari 1981. Het boek is in goede staat.
Buchnummer: 21019 | Preis: EUR 25.00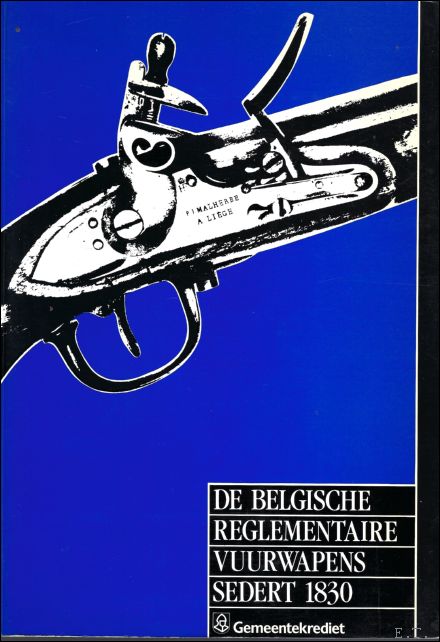 Ingemar Boudin, Edwin De Groote, Claude Gaier, Michel Jaupart
De Belgische reglementaire vuurwapens sedert 1830
Gemeentekrediet 1988, 1988. Paperback, 199 pagina's, Nederlands, 295 x 210 mm, in goede staat. ISBN: 9789050660389
Buchnummer: 56760 | Preis: EUR 25.00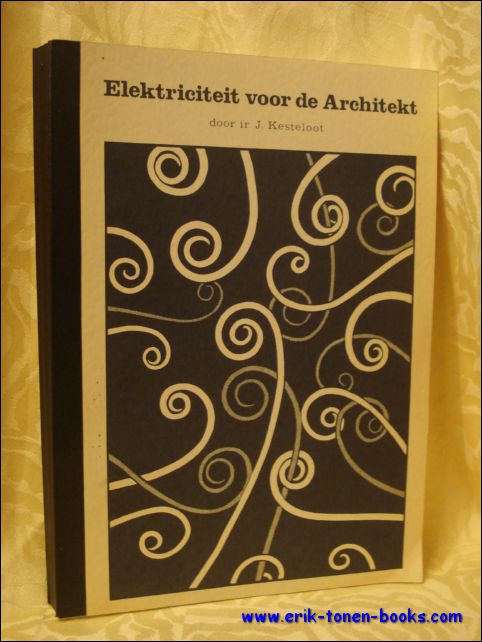 J. Kesteloot.
Elektriciteit en haar toepassingen voor de Architekt.
S.l., bij de auteur, 1978. Gestencild, gelijmd, 373pp., 29.5x21cm., ills. in z/w., zeer goede staat.
Buchnummer: 47739 | Preis: EUR 15.00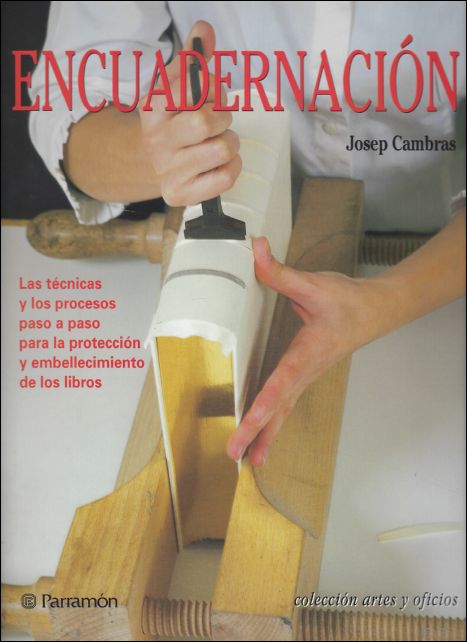 Josep Cambras; Jaume Farre?s
Encuadernacion
Barcelona : Parramo?n, 2008, 2008. ENCUADERNACION. Artes y oficios (Spanish Edition) [Hardcover] by Josep Cambras, 310 x 240 mm, 160 paginas, . ISBN: 9788434225534
Bookbinding. Encuadernacio?n.Este libro constituye un compendio de las técnicas de encuadernación de libros. Tras un capitulo inicial sobre la historia de la encuadernación, se analizan las herramientas y los materiales necesarios, se muestran las diferentes partes del libro y se abordan con detalle las distintas variantes y acabados en encuadernación, así como la confección de camisas y estuches de protección. Temas todos ellos de gran interés tanto para quienes se inician en la encuadernación como para bibliófilos, historiadores, editores, restauradores y, en general, para todos los interesados en el universo del libro. Books -- Conservation and restoration.
Buchnummer: 54944 | Preis: EUR 30.00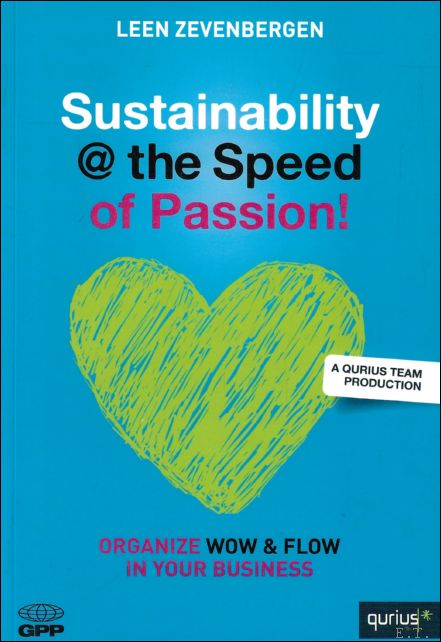 Leen Zevenbergen
Sustainability @ the Speed of Passion!
Global Professional Publishing 2012, 2012. Paperback, 176 pages, English, 210 x 140 mm, with illustrations in colour, . ISBN: 9781906403898
"In your hands you have the product of teamwork. Together with four colleagues of Qurius, two great editors and two designers I had the wonderful experience of writing and delivering this book in a period of 4 months. We started this all before Christmas 2011 and sent our copy to the printers by the end of March. We all knew what to write and it was if we had been waiting for this book to come along. All of us are very aware of what is going on in the world, in business and in our own company. And we are curious for the drivers behind it. That's why we continuously step into conversations with people that are leading change to a more sustainable world. We believe at Qurius that ICT is crucial in solving many of the challenges of our times be it in social, environmental and economical developments. We take responsibility and our message therefore is 'Create sustainable success!'. Passion is the engine to achieve what needs to be done."
Buchnummer: 57310 | Preis: EUR 12.00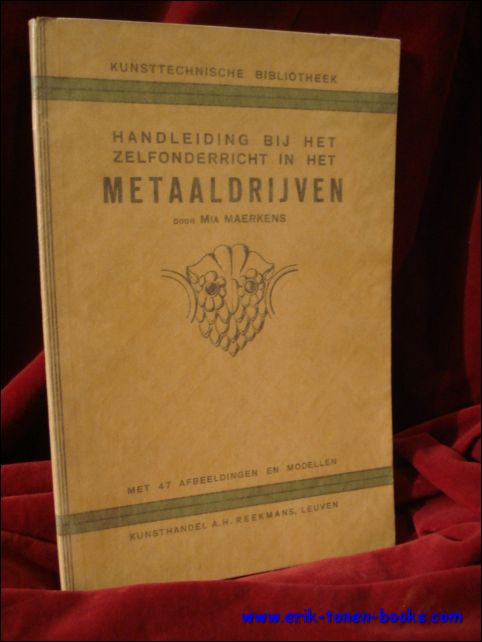 Maerkens, Mia;
Handleiding bij het zelfonderricht in het metaaldrijven,
Leuven, Reekmans, 1933. Originele uitgeversomslag papieromslag geillustreerd, 24 x 15,5cm., 103pp., mooie z/w illustraties.
Met 47 afbeeldingen en modellen.
Buchnummer: 42250 | Preis: EUR 30.00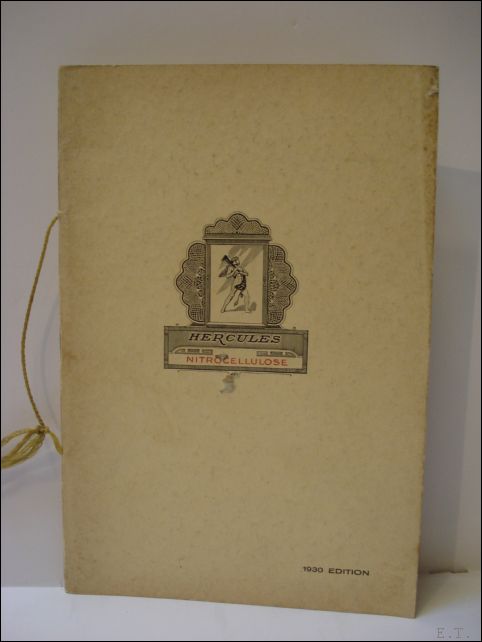 N/A.
Hercules Collodion Cotton.
Rotterdam, Hercules Powder Company,1930. Paperback , gebonden met lintje, 63pp., 15.5x23cm., ills. in z/w. Zeer goede staat. English text. .
Bedrijfspublicatie betreffende de verwerking en toepassingen van cellulose en cotton
Buchnummer: 48975 | Preis: EUR 20.00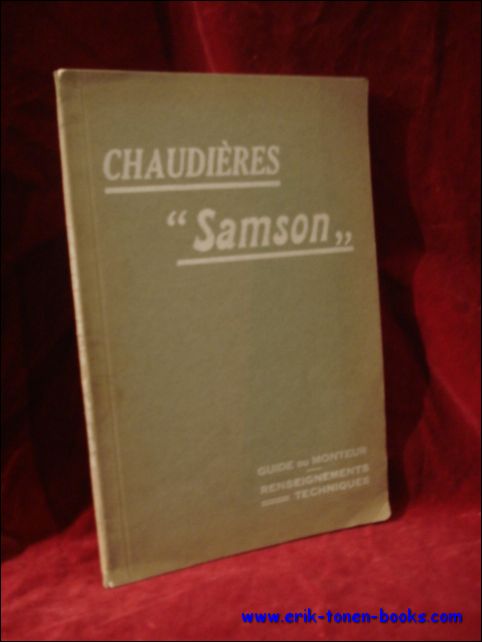 N/A;
Chaudieres "Samson". Guide du monteur. Renseignements techniques,
Huy, Les Fonderies "Samson", s.d. Brochure, couverture papier, 23 x 15cm., 48pp., illustrations en noir.
Manuel de l'utilisateur/monteur.
Buchnummer: 42320 | Preis: EUR 20.00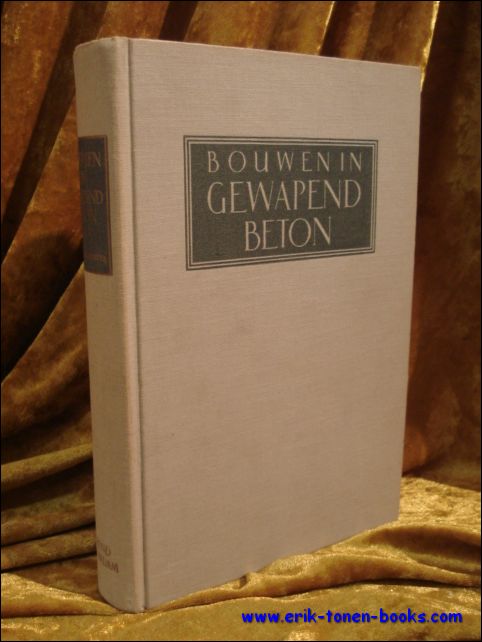 SCHRIER, IR. W. VAN DER
Bouwen in gewapend beton. Materiaal, berekening, constructie en toepassingen.
Amsterdam, Ahrend en zoon, 1949. zevende druk. Gebonden, 502pp., 23x15.5cm., 404afb. in z/w., zeer goede staat.
Beknopt studie- en handboek voor bouw- en waterbouwkundigen.
Buchnummer: 43162 | Preis: EUR 15.00
Nach oben