Nieuw binnengekomen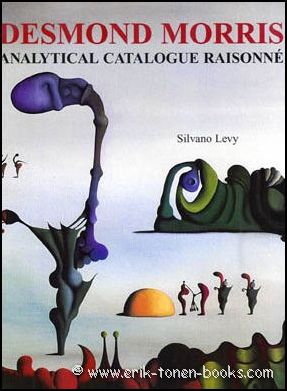 LEVY, SILVANO.
DESMOND MORRIS. ANALYTICAL CATALOGUE RAISONNE.
Antwerp, Pandora, 2001.. Bound in a red cloth with gilt title, gilt spine, original dust jacket in color ( the Arena), 25x30,5cm, 462pp, illustrated in couilor and b/w, as new!!! Morris, Desmond,
Desmond Morris had already gripped the attention of the media as painter. When his canvass-es were first shown in public in 1948 they aroused outrage, with angry letters appearing in the press. Desmond Morris had startled the world with his outrageous book The Naked Ape, and long before becoming a television personality, Desmond Morris had already gripped public attention as a surrealist painter. This is the Catalogue raisonne of his paintings.
EUR 60.00
Naar boven