Nieuw binnengekomen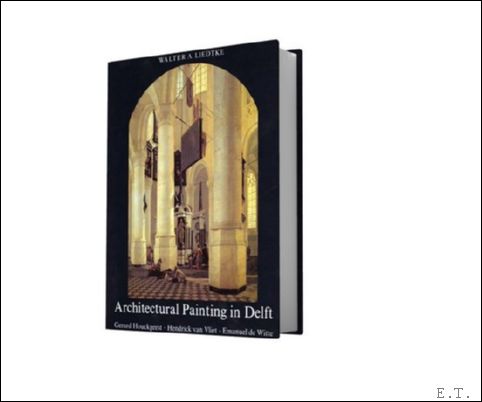 Liedtke, Walter A.;
ARCHITECTURAL PAINTING IN DELFT Gerard Houckgeest - Hendrick van Vliet - Emanuel de Witte,
Davaco, Aetas Aurea, Vol. III, 1982.. Cloth bound, 4to., 154 pp. text and 130 plates (14 in color).
Architectural Painting in Delft is a thorough study of the pictures of church interiors painted in Delft by Gerard Houckgeest, Hendrick van Vliet and Emanuel de Witte. Their sources in earlier artists like Pieter Saenredam and Bartholomeus van Bassen, their influence on contemporaries like Anthony de Lorme, Daniel de Blieck and the Berckheyde brothers, and the entire Amsterdam career of Emanuel de Witte are also discussed. A very different view of De Witte's work is taken than that found in the standard monograph (Manke, 1963), particularly in respect to the attribution, dating, and relationship to Houckgeest of De Witte's earliest church interiors. Revisions to Manke's catalogue, a catalogue of the pictures of actual churches painted by Houckgeest, and a long oeuvre list of the church interiors painted by Van Vliet are appended to the five chapters of text. Finally, a discussion and list of the church interiors painted by Cornelis de Man take into account pictures that have very recently come to light or are here attributed to him. The book is based on the author's doctoral dissertation completed at the Courtauld Institute in 1974, but it is completely rewritten and revised, and considers literature published and pictures known by January, 1982.
EUR 50.00
Naar boven