Nieuw binnengekomen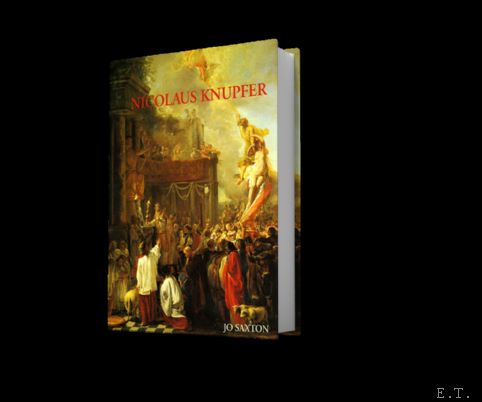 Jo Saxton
NICOLAUS KNUPFER - An original Artist. Monograph and Catalogue Raisonne of Paintings and Drawings.
Aetas Aurea, Vol. XIX.. Cloth bound.wiyh dusjacket, With a Catalogue Raisonne of Paintings and Drawings 2004. 4to. 295 pages text, 245 plates and illustrations (from which 32 in colour) and 61 comparative figures.
The catalogue raisonne presents Knupfer's oeuvre as a coherent entity for the first time. It contains detailed information for all 304 items, not only in terms of provenance, literature and attribution but also concerning the subject-matter. The catalogue breaks down into 78 paintings and 31 drawings which are accepted as authentic, 21 paintings and 9 drawings for which the attribution is problematic, and 126 works which are mentioned in historic literature but remain untraced. In addition, 30 paintings and 9 drawings which can no longer be attributed to Knupfer are included. The latter are not just listed but are discussed and in a number of cases new attributions are suggested. The catalogue is complemented by a discussion of the chronology of Knupfer's oeuvre, a list of works which are signed and dated, and a concordance with Kuznetzov's numbers from his articles on Knupfer of 1964 and 1974.
EUR 169.00
Naar boven