Nieuw binnengekomen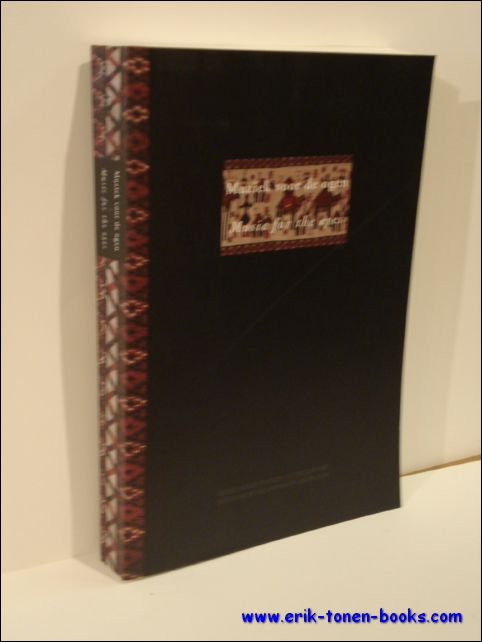 Denys, Luc und Igor Dubov (Ed.):
Music For The Eyes, Textile From The Peoples of Central Asia / Muziek voor de ogen, Textiel van de volkeren uit Centraal-Azie
Antwerp, Hessenhuis, 1997.. Paperback, 454 pages, Illustrated by 385 Color Plates 51 Black and White Vintage Photos; Important exhibition catalog. Very fine condition. important catalogue !
History of the Russian Etnographic Museum and its Central Asian -- collections Historical and geographical setting, Textile in yurt construction, The construction and decoration of the yurt, rugs and carpets, Costume , William of Rubroek: a monk, Weaving ikat and ikat velvet in Central Asia, Technical analysis of a `mordant ikat`, Fibres and dyes used in carpets from Central Asia. / A sumptuous book on the stunning, colorful textiles of Central Asia, this is the catalogue to accompany the exhibition held in Antwerp from November 1997 to March 1998. The works on view are from the Russian Ethnographic Museum's Central Asian Collection. Included are essays and textiles for yurt construction and decoration both inside and out, rugs and carpets for the yurts, textiles for costume/dress, textiles in wedding ceremonies, rituals and ceremonies of childhood, ikat and ikat velvet, a technical analysis of a modern ikat, fibres and dyes used in Central Asian carpets, the handle rod loom, Baluch carpets, Turkestan's cultural history, nomadic families, and more. Includes a good section on items from Kazakhstan and other Central Asian countries
EUR 99.00
Naar boven