Nieuw binnengekomen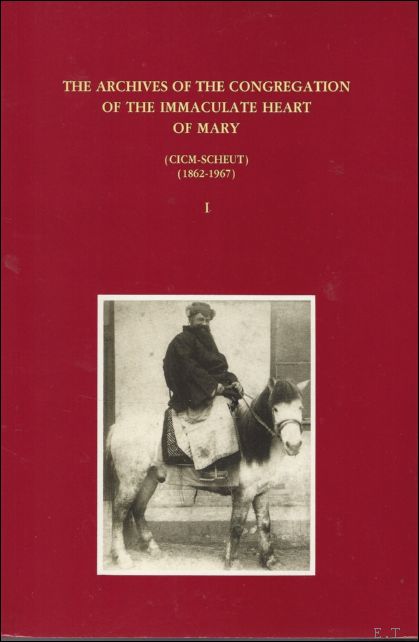 L. Van Rompaey, D. Vanysacker, W. Bracke, B. Eggermont, R. Renson (eds.);
The Archives of the Congregation of the Immaculate Heart of Mary (CICM Scheut) 1862-1967, 2 volumes .
Turnhout, Brepols, 1996.. Paperback, 1059 pages ., 9 maps, 160 x 240 mm. 2 volumes
The Congregation of the Immaculate Heart of Mary, traditionally called Scheut, was founded in 1862 by Theophile Verbist, a diocesan priest of Mechelen (Belgium). Since the propagation of Christian faith among the Christian faith among the Chinese people was his main goal, China covers an important part of the inventory published here. In 1888, however, the first missionaries of Scheut left for Congo, at that time the Etat Independant du Congo, afterwards the Belgian Congo. Naturally their presence and action in Africa is reflected in the archival material too. From 1907 onwards the Philippines became a target of the Scheutfathers, followed in 1937 by Indonesia. After World War II members of the CICM set off to other destinations. The archives preserved in Rome deal primarily with the administration of the Congregation. In an indirect way, however, reports and correspondance provide information on the missions themselves. Furthermore the archives contain documents from the Provinces in Congo and from dioceses in China transferred to the General Archives. After the General Government of the Congregation moved to Rome in 1967, records were kept according to a new classification system. The records published here only covers the period prior to 1967. Languages: English.
EUR 79.00
Naar boven