Nieuw binnengekomen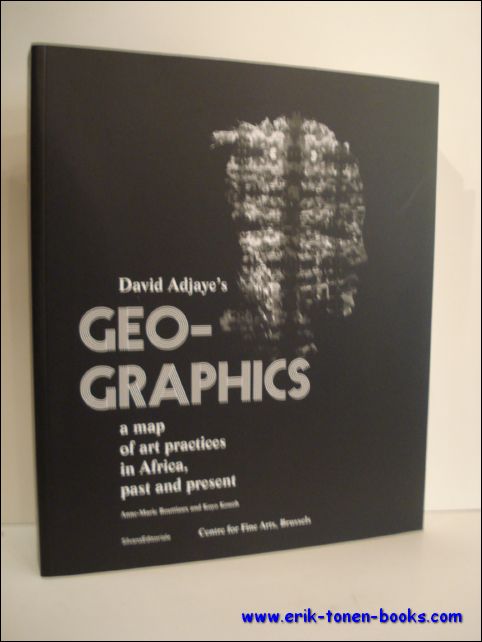 David Adjay's.
VISIONARY AFRICA, GEO-GRAPHICS. A MAP OF ART PRACTICES IN AFRICA,
IT, Silvana, 2010.. Paperback, 240 x 285mm., 384pp.
On the occasion of the 50th anniversary of independence of sixteen African countries, the Centre for Fine Arts of Bruxelles in partnership with the Royal Museum of Central Africa organizes an exhibition that intends to be on one side a celebration of African artistic genius, its influence and dissemination in the world and on the other side will put the focus on the questions related to the display, conservation and valorization of its material expressions and heritage. A particular focus will be the vision of modern and contemporary artists on the masterpieces of African art as well as the evolution of private and public collections of them. The catalogue offers a series of different regards on the ethnographic objects and contemporary artworks selected for the exhibition and it is completed by biographical notes of the artists. English edition. New book.
EUR 39.00
Naar boven