New arrivals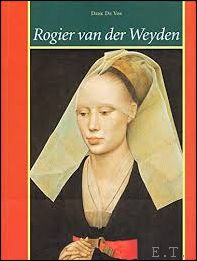 DE VOS, DIRK.
ROGIER VAN DER WEYDEN. l'oeuvre complet.
Antwerp, Mercatorfonds, 1999.. relie, with editors' box, cloth, gilt on board and gilt title on spine, with illustrated dust-jacket in color, 33,5x25cm, 445pp, illustrated in color and b/w.
l'oeuvre complet text in FRENCH !!, This volume's catalogue raissonne, which discusses every known painting in detail, identifies the imput assistants. And for the first time, Van der Weyden's immense talent as a draftman is explored in depth. 500 illustrations, including 350 plates in full color. edition French.
EUR 175.00
Aller en haut