Nieuw binnengekomen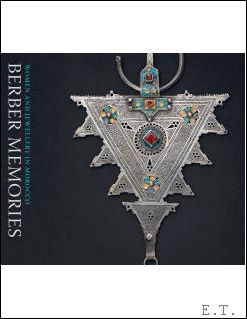 Michel Draguet
BERBER MEMORIES Women and Jewelry in Moroccoercator.
Mercator/ Mercatorfonds, 2021.. hardcover 330 x 255 mm, 424 pages, 480 illustrations, ENG edition. **FINE!!
This book deals in three parts with the complete Gillion Crowet Collection, which with its approximately three hundred pieces forms a reference collection in the field of the parures of the Moroccan Berber women. The collection, which focuses on the production of silver from the countryside, paints a broad panorama of the creative centers, drawing on pieces of exceptional quality not found in any other public collection today. The first part explores the historical continuity of Berber culture from the Neolithic on and examines the - still topical - issue of a Saharan culture forced to settle elsewhere by desertification. In response to this historical approach, the second part highlights the close relationship that makes the parures the "screen image" of the Berber woman. The third part explores the places where the parures were produced. The jewels are reduced to a topography of creation that runs from North to South and from East to West, with a fundamental anchorage in the southeast of Morocco.
EUR 79.50
Naar boven