Nieuw binnengekomen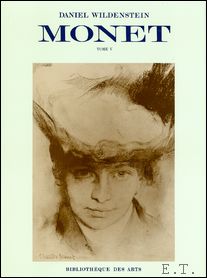 Wildenstein Daniel.
Claude Monet, Biographie et Catalogue Raisonne volume V: index
Paris & Lausanne: La Bibliotheque des Arts,, 1974-1991.. Hardcovers with dusjackets, Band V: 4to. 352 pages, illustre. 28,7 x 38,7 cm. French text ** new condition.
Vol. V, Supplement aux peintures, dessins, pastels, index. 18 color plates and 711 monochrome illustrations. Fully illustrated catalogue raisonne, giving exhibitions, bibliography and provenance for each entry. With biography, extensive documentation and indices.
EUR 125.00
Naar boven