Nieuw binnengekomen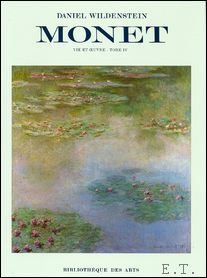 Wildenstein Daniel.
Claude Monet, Biographie et Catalogue Raisonne volume IV: 1899-1926
Paris & Lausanne: La Bibliotheque des Arts,, 1974-1991.. Hardcovers with dusjackets, Band IV: 1899-1926 4to. 443 pages, illustre. 28,7 x 38,7 cm. French text ** new condition.
Vol. IV, 1899-1926: 11 colour plates + monochrome illustrations nos. 1501-1983. Fully illustrated catalogue raisonne, giving exhibitions, bibliography and provenance for each entry. With biography, extensive documentation and indices.
EUR 125.00
Naar boven