Nieuw binnengekomen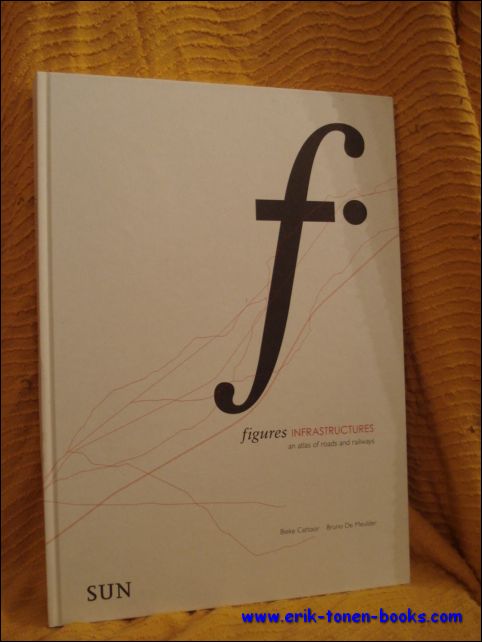 Cattoor, B., De Meulder, B
Figures Infrastructures. An Atlas of Roads and Railways.
Amsterdam, SUN Academia., 2011.. Hardcover, 196 pages, Language: English / text , ill. 100 maps. fine condition !!
Figures Infrastructures is a re-cartography of section E18- H16 of the Michelin roadmap No. 533 Regional Benelux. Figures Infrastructures rearranges the infrastructural lines featured on the Michelin map into a topological atlas structure that highlights the dynamic interdependence of the infrastructural networks (roads and railroads) as they develop over time into complex interrelated systems.The aura of precision and comprehensiveness emanating from the familiar Michelin roadmap, which gives confidence to the traveler, is abandoned. In the space of this visual book, stories are densely stacked, Cartesian projection moves over for multiple compositions.This cartographic book shows the impact of infrastructure on the development of a region in a unique way. The cartography proves to be a valuable instrument for urban research. Bieke Cattoor dissected the transport networks, roads and railways of the Kortrijk region in Belgium and filled them in with historical and topical information. The various elements in an infrastructural network turned out to be constantly evolving and to influence one another in the process. Moreover, roads and railways proved to form patterns and to lead to nodes. This book presents a new method of dissecting the infrastructural network in a simple manner and at the same time revealing its complexity. This method can be deployed in urban research to chart the layered structure of the landscape.
EUR 27.50
Naar boven