New arrivals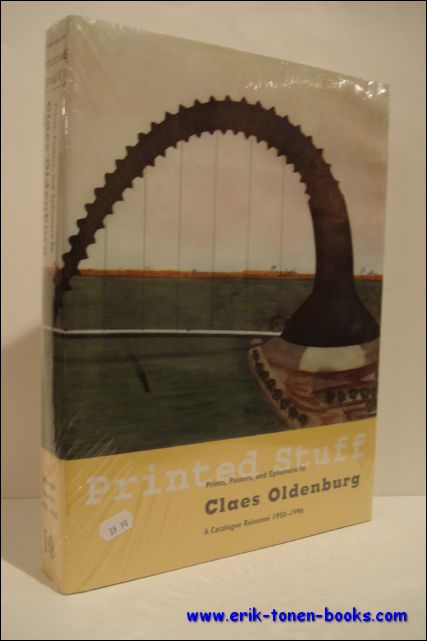 Richard H. Axsom, David Platzker, Paul Anbinder.
Claes Oldenburg, Printed Stuff, Prints, Posters, and Ephemera. 1958-1996.
New York 1997.. hardbound,24 x 31 cm. 454 S. mit 381 Farbtafeln .107 duoton Abb. Ausst'verz., Konkordanzen, Register. Leinen. Text in English New consition.
His career as a sculptor has been paralleled by a major graphic oeuvre. These works have involved a variety of printing processes, from mimeograph to lithography, etching, woodcut and screenprinting. As a printing surface Oldenburg has used papers, Plexiglas, cardboard, silk and canvas. All the prints, posters and printed ephemera are fully documented. Many are accompanied by reproductions of related drawings. The volume includes an essay, a comprehensive study of Oldenburg's printed oeuvre in relation to his large-scale projects and especially his drawings.
EUR 39.95
To top