New arrivals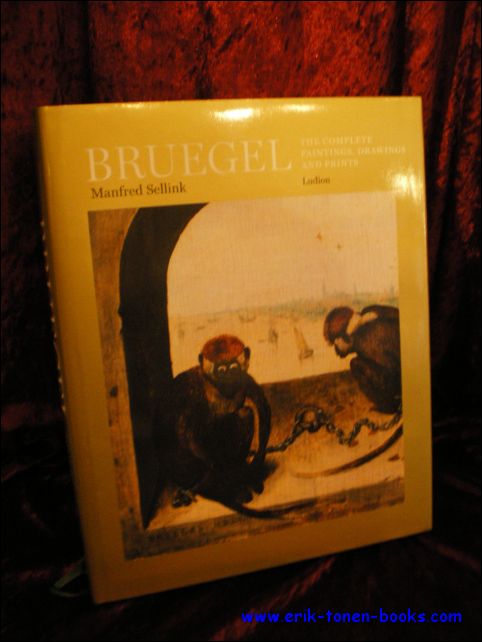 Sellink, Manfred
Bruegel The Complete Paintings, Drawings and Prints.
Be., Ludion, 2007.. Bound, with dusjacket, Classical Art Series.304pp. Dimensions: 315mm x 230mm x 322mm Weight: 2.14kg fine condition
The Complete Paintings, Drawings and Prints. In this beautiful monograph, the work of Pieter Bruegel the Elder is placed in its historical-cultural context. The book offers you new insights in terms of content. And it is also innovative in terms of form, because it is a fine example of what is possible in the field of printing technology today. All the paintings, prints and drawings, the major eye-catchers of this extensive monograph, are beautifully reproduced. Relevant details are highlighted and discussed separately, allowing you to see things that might otherwise escape your attention. From an art-historical point of view, this work is downright groundbreaking. This is mainly thanks to the author, Manfred Sellink, who guides you in a clear and substantiated way in the art and skills of Bruegel and at the same time paints a fascinating picture of his life and work.
EUR 78.00
To top