Neu erworben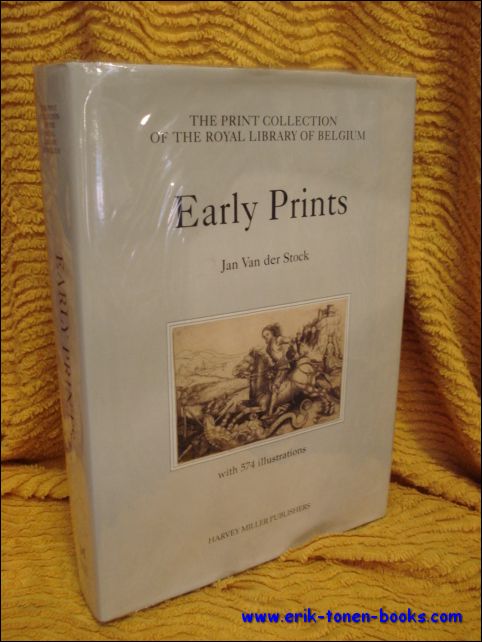 J. Van der Stock
Early Prints, The Print Collection of the Royal Library of Belgium,
Brepols, 2002.. 184 p., 550 b/w ill. 16 colour ill., ills., 225 x 305 mm, Languages: English,Hardback.fine condition !
The Print Room of the Royal Library of Belgium currently possesses roughly 700,000 independent prints, including a few hundred early' woodcuts and engravings from the fifteenth and early sixteenth centuries, which make up one of the most important parts of the collection. In the course of time, only a small portion of these has been recorded in a systematic catalogue. One-and-a-half centuries ago, in 1857, the head curator Louis Alvin catalogued the Library's noteworthy collection of Italian niello prints. Thirty-five years later, in 1892, Max Lehrs, then head of the Dresden Print Room, published the first and only inventory of the collection of fifteenth-century northern engravings in the Royal Library's Print Room. As for the two other parts of the collection included in this book, namely the early woodcuts and the early Italian prints, this is the very first time that each has been examined as a group. Consequently, the exceptionally rich collection of 'early' prints in the Royal Library of Belgium has remained essentially unknown to many thus far. This catalogue is a first step in making the collection better known.
EUR 85.00
Nach oben