Nieuw binnengekomen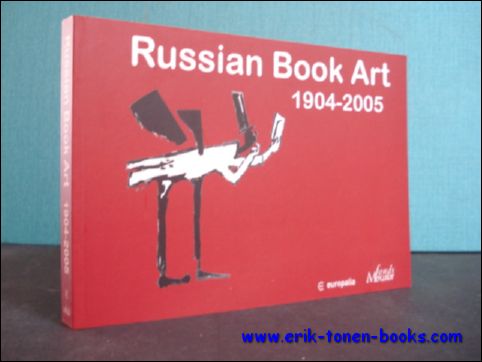 LEMMENS, A., STOMMELS, S. - A. and DE COSTER , A.;
Russian Book Art 1904-2005,
Mercatorfonds / Fonds Mercator,.. Paperback, 240 x 170mm., 256pp., 245 colour illustrations
Illustrated books have always offered authors and artists the chance to express their political, social and artistic convictions and it is no surprise that the literary world of Russia and the Soviet Union experienced some tumultuous moments. The exhibition is divided into three sections: the avant-garde, the work of important emigre artists and an examination of how this art form defends its integrity today. Over 200 original prints have been lent to the Bibliotheca Wittockiana by the LS Collection, Nijmegen. This publication accompanied an exhibition europalia.russia at the Bibliotheca Wittockiana in Brussels. New.
EUR 99.00
Naar boven