Nieuw binnengekomen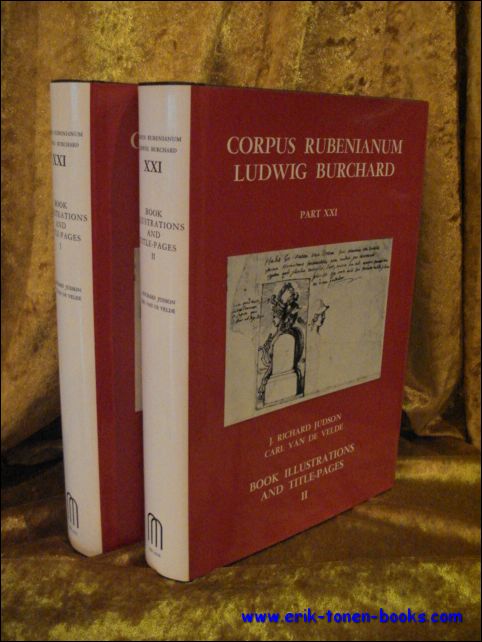 JUDSON, J.R. en VAN DE VELDE, C.
Book Illustrations And Title-Pages, Corpus Rubenianum Ludwig Burchard, Part XXI: Book Illustrations And Title-Pages (Two Volume Set) VOLUMES I and II.
Brussels, , Arcade Press, 1977.. 2 volumes, hardcover with imprint on back and illustrated dustjacket, 185 x 265 mm., second volume contains 294 illustrations in black and white. ( illustrated with 294 images of the pages, many full-page reproductions.
fine condition / Definitive Raisonnated Catalogue of teh work of Rubens in 27 parts. Based on the material assembled by Ludwig Burchard. Each part written by a well - known scholar.
EUR 200.00
Naar boven