Nieuw binnengekomen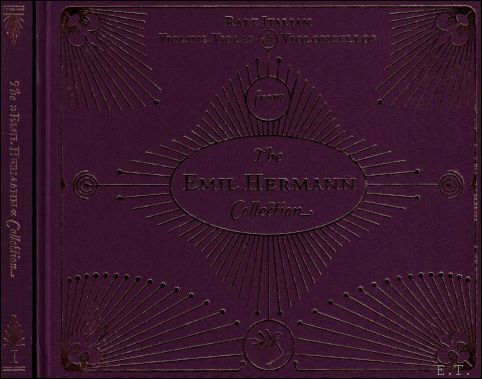 Andy Lim, Gregory Singer,
The Emil Hermann Collection Part I + II : Rare Italian Violins, Violas & Violoncellos
Darling Publications, 2007. 1.. .Hardcover, 130 + 324 pages, ENG, 255 x 225 x 50 mm, in a sturdy case, ill. in b/w, in Aubergine silk fabric , this is the " DeLuxe Edition" , 100 copies made , very rare, .
With a sense of responsibility for preserving this collection, we present the first volume of ?Rare Italian Violins, Violas & Violoncellos from The Emil Hermann Collection? representing some of the Italian luthier?s genius from the 18th century to the beginning of the 20th century. The luthiers from 18th century Italy were devoted to making beautiful instruments, initially for musicians in Italy and their neighbouring countries, today they are appreciated by people of every culture and country worldwide. Though expertise in the knowledge of authenticity has gained tremendous insight in the years since these photographs and attributions were made (1940?s), we know that the vast majority of the attributions are correct. The quality and beauty of each instrument, the scarseness of some makers? work warrants their inclusion in these volumes.
EUR 150.00
Naar boven