Nieuw binnengekomen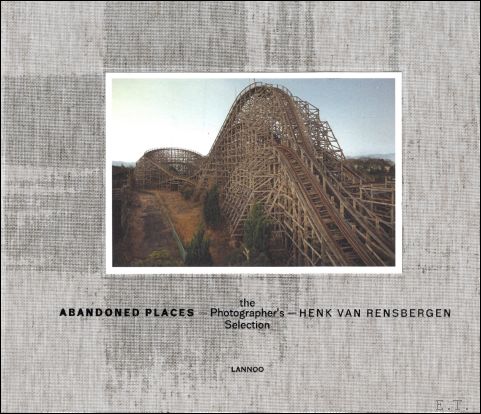 Henk van Rensbergen; translation : Vicky Morrison
Abandoned Places The Photographer's Selection.
Lannoo, 2016.. Gebonden, Formaat: 30x26x3cm aantal pagina's: 224, boek in cellofaan ongeopend !
Henk van Rensbergen (Brussels, 1968) is Captain on a Boeing 767. While his colleagues rest at the swimming pool, he goes on an expedition. Today he is known worldwide as a photographer and urban explorer. In distant cities he searches for abandoned hospitals, overgrown industrial complexes, or city palaces that have been consumed by seeping water: the ruins of the modern world. Armed with a tripod and camera, he captures the past glory and secrets of these abandoned places. The best of the Abandoned Places series Photographer and Urban Explorer pioneer Henk Van Rensbergen bundles the most fascinating images of the abandoned buildings he discovered worldwide in a brand new collector's book. Van Rensbergen took the photography world by storm with his very first book. His beautiful images of mysterious ruined castles, factories and hospitals received a lot of acclaim. In the next two books, Van Rensbergen discovered a whole new bevy of abandoned places all over the world. This photographer's choice shows the best of Van Rensbergen.
EUR 150.00
Naar boven