Nieuw binnengekomen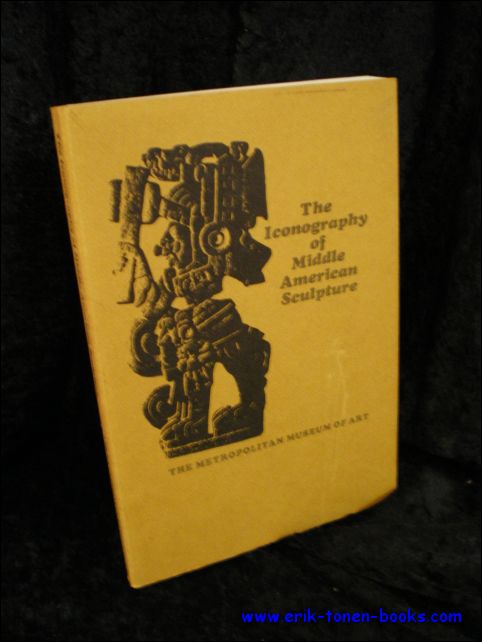 BERNAL, Ignacio a.o.;
THE ICONOGRAPHY OF MIDDLE AMERICAN SCULPTURE,
Metropolitan Museum of Art, 1973.. Illustrated softcover, 165 x 240mm., 167pp., profound b/w illustration.
The Iconology of Olmec Art - Stone Reliefs in the Dainzu Area - Iconographic aspects of Architectural Profiles at Teotihuacan and in Mesoamerica - The Eastern Gulf Coast - Maya Rulers of the Classic Period and the Divine Right of Kings - The late Pre-Hispanic Central Mexican Iconographic System - West Mexican Art: Secular or Sacred? - Stone Sculpture from Southern Central America - Mesoamerican Art and Iconography and the Integrity of the Mesoamerican Ideological System - Science and Humanism among Americanists. Book is in good condition.
EUR 40.00
Naar boven