Nieuw binnengekomen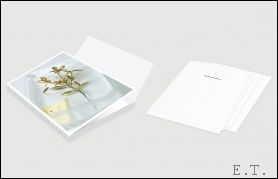 Berlinde De Bruyckere
It almost seemed a lily, Berlinde De Bruyckere in een kwetsbare dialoog met zestiende-eeuwse Besloten Hofjes.
BE -, Kannibaal- HANNIBAL, 2018.. Luxueuze map, 34,5 x 28 cm, 6 x 16 bladzijden + 1 x 6 bladzijden, Quadrichromie, Tweetalige editie Nederlands-English
Berlinde De Bruyckere in een kwetsbare dialoog met zestiende-eeuwse Besloten Hofjes Artist Berlinde De Bruyckere enters into a sensitive dialogue with the sixteenth-century Enclosed Gardens. Published to accompany an exhibition at Museum Hof Van Busleyden, Mechelen, 15 December - 12 May, 2019. I mould and cut out large petal shapes that correspond to the size of my body and carefully mount them on the oak frame. I repeat this process until the 'lily' appears. The warm petals weigh heavily upon each other. Outstretched and melted together, they enforce their final shape: It almost seemed a lily. [...] I connect the petals of the lilies to images of skin, of flesh; their fragrance to lust and pleasure; their unsavoury smell while wilting to ephemerality and pain. Berlinde De Bruyckere Belgian artist Berlinde De Bruyckere's most recent work is inspired by the sixteenth-century artefacts known as the Enclosed Gardens. The Gardens are small wooden cabinets filled with a profusion of artefacts, ranging from handmade sculptures to flowers and animals in silk, and including wax medallions and fabric-wrapped bone relics. De Bruyckere senses a natural affinity between her work and these wonderful microcosms, which were part of the spiritual world of the sisters of the Hospital of Our Lady in Mechelen, who crafted them with the utmost care and devotion. With her series 'It Almost Seemed a lily', De Bruyckere enters into a dialogue with the seven Enclosed Gardens of Mechelen, which are now recognised as masterpieces. She has created monumental wooden frames that house the tender silhouette of a flower, the latter of which is composed of a multitude of materials that can conceal as much as they reveal. The imposing dimensions of the frames contrast with the fragility of their interiors. Just as the sumptuous Gardens stimulate the imagination and suggest a paradisiacal 'garden', the material stratification and interwoven contrasts in De Bruyckere's works also evoke another time and space: a Utopia. De Bruyckere is showing her new series for the first time in an exhibition of the same name in the Hof van Busleyden Museum in Mechelen, where the Enclosed Gardens are displayed (15 December 2018 - 12 May 2019). To mark the occasion, the artist has created a luxurious portfolio in which her work is linked both visually and conceptually to the Gardens. Evocative images by top photographer Mirjam Devriendt are interwoven with poetic texts by Berlinde De Bruyckere, Barbara Baert (KU Leuven) and Lieve Watteeuw (KU Leuven). The portfolio contains six removable sections that can be progressively opened and unravelled as though an Enclosed Garden. Text in English and Dutch. Voor haar nieuwste werk liet de Belgische kunstenares Berlinde De Bruyckere zich inspireren door de zestiende-eeuwse zogenaamde Besloten Hofjes. De Hofjes zijn kleine houten kastjes, gevuld met een amalgaam van artefacten, gaande van handgemaakte sculptuurtjes over zijden bloemen en diertjes tot wassen medaillons en met stof omwikkelde botrelieken. De Bruyckere voelt een nauwe verwantschap tussen haar werk en deze wonderlijke microkosmossen, die deel uitmaakten van de spirituele wereld van de Mechelse gasthuiszusters, die hen met veel zorg en toewijding vervaardigden. Met haar serie It almost seemed a lily gaat De Bruyckere in dialoog met de zeven Besloten Hofjes van Mechelen, die onlangs erkend werden als topstukken. Ze creeerde monumentale houten lijsten met binnenin het tedere silhouet van een bloem, opgebouwd uit een veelheid aan elkaar tegelijk overlappende en onthullende materialen. De imposante afmetingen van de kaders contrasteren met de fragiliteit van wat ze omsluiten. Zoals de overdadigheid van de Hofjes de verbeelding aan het werk zet en een paradijselijke ?tuin? suggereert, zo evoceren ook de werken van De Bruyckere door hun materiele gelaagdheid en in elkaar overvloeiende contrasten een andere tijd en ruimte, Utopia. De Bruyckere toont haar nieuwe serie voor het eerst in een gelijknamige tentoonstelling in het Museum Hof van Busleyden in Mechelen, waar ook de Besloten Hofjes bewaard worden (van 15 december 2018 tot en met 12 mei 2019). Voor deze gelegenheid stelde de kunstenares een luxueuze map samen, waarin haar werk zowel visueel als conceptueel verbonden wordt met de Hofjes. Kwetsbare beelden van topfotografe Mirjam Devriendt worden verweven met poetische teksten van Berlinde De Bruyckere, Barbara Baert (KU Leuven) en Lieve Watteeuw (KU Leuven). De map bevat zes uitneembare katernen en laat zich stukje bij beetje openen en ontrafelen als was ze een Besloten Hofje.
EUR 59.00
Naar boven