Nieuw binnengekomen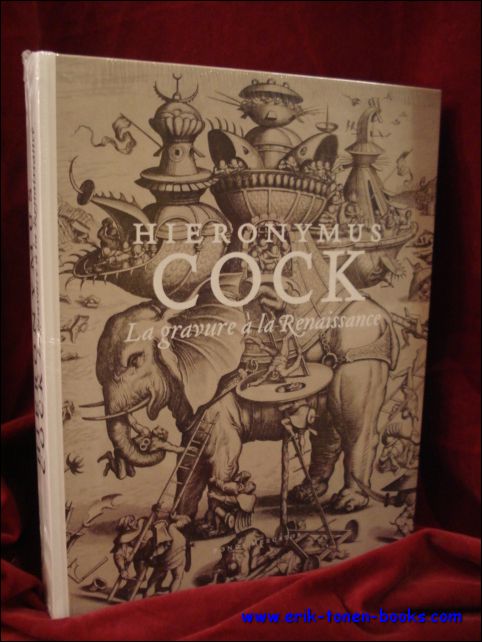 O.l..v. Joris van Grieken, Ger Luijten. Design: Gert Dooreman
Hieronymus Cock, The renaissance in print.
mercaterfonds - fondsmercator, 2013.. Hardback, 305x240mm, 416p, 320 colour illustrations, English edition ENG.. Fine condition!!
Hieronymus Cock (Antwerp 1518-1570) was a painter and engraver. Together with his wife Volcxken Diericx he founded one of the first print publishers of the North. From 1548 published his publisher (The Four Winds or Aux Quatre Vents) hundreds of important etchings and engravings. Prints to frescoes and paintings by Raphael and Bronzino, the first series of classical ruins, antique statues, besides designing northern artists such as Maarten van Heemskerck and Frans Floris, were widely distributed across Europe and thus contributed to the beauty ideal of the Renaissance from. Cock It was discovered that the talent of Pieter Bruegel, who more than sixty designs for prints delivered. It was he who took the initiative to make engravings of some of the imaginative monumental compositions of Hieronymus Bosch. In this book the production of the company by Hieronymus Cock and his wife meticulously reconstructed and analyzed. It makes the reader aware of the crucial role of the print publisher in art history.
EUR 125.00
Naar boven