Nieuw binnengekomen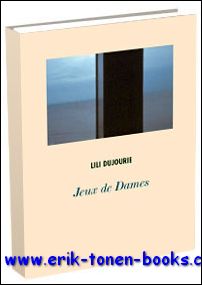 COOKE, Lynne ( ed. );
Lili Dujourie. Jeux de Dames,
Mercatorfonds / Fonds Mercator, 2005.. Paperback with flaps and dustjacket, 200 x270mm., 96pp., 40 illustrations FINE
For some forty years, Lili Dujourie has been travelling a calm, headstrong path founded on quality and depth. Her work - whether it involves video, velvet sculptures or paper collages and conceptual installations takes up the thread surrounding eternal questions of beauty and deals with themes such as vanity, the transience of time, presence and absence, loss and melancholy. This book accompanied the exhibition of the same name in the Centre for Fine Arts in Brussels (22 June - 4 September 2005). New.
EUR 23.50
Naar boven