Nieuw binnengekomen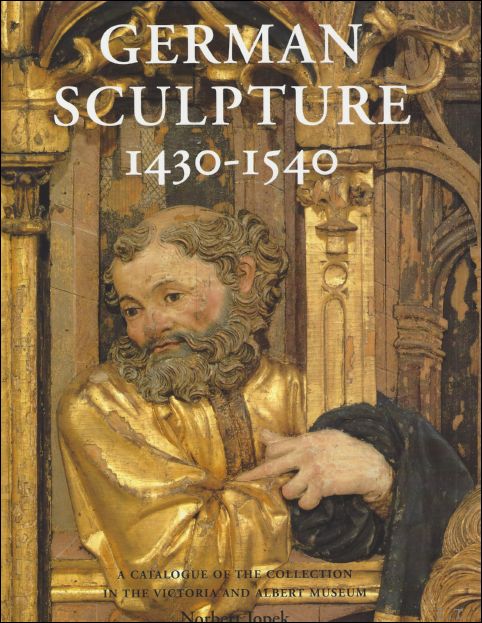 Norbert Jopek.
German Sculpture 1430-1540: A Catalogue of the Collection in the Victoria and Albert Museum.
London, Victoria & Albert Museum., 2002.. Hardcover with dusjacket, 176 pages, with 80 illustrations. Fine condition.
Comprehensive catalogue of the collection of late gothic and early renaissance German sculpture in the Victoria and Albert Museum A comprehensive catalogue of late gothic and early renaissance German sculpture from the collection at the Victoria and Albert Museum - probably the largest outside Germany. It covers works ranging from 1430 to 1540 in a variety of materials (wood, stone, terracotta and bronze), and also discusses the issue of 19th-century fakes and historicist pieces. The sculptures originate from many different German-speaking regions: from North Germany to the South Tyrol, and from the Lower Rhine to Thuringia and Saxony, as well as from Austria and Alsace. They range from small-scale, finely carved boxwood statuettes to ambitious polychrome altarpieces, from fine limestone figures and reliefs to rare bronzes, all reflecting in different ways the historical and cultural contexts of later medieval and early renaissance art. Works of celebrated sculptors such as Hans Daucher, Michel and Gregor Erhart, Tilm an Riemenschneider and Veit Stoss are fully illustrated and discussed in detail. The introduction gives a short history of the formation of the Victoria and Albert's celebrated collection of German sculpture, and provides a brief overview of the subject, while the catalogue itself includes many works never published before, and throws new light on the collection as a whole. The book should be of specific interest to collectors, dealers and sculpture students.
EUR 125.00
Naar boven