Nieuw binnengekomen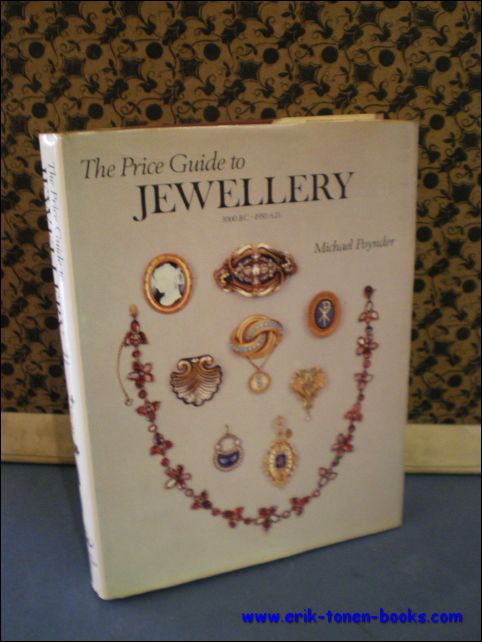 POYNDER, Michael;
THE PRICE GUIDE TO JEWELLERY 3000 B.C. - 1950 A.D.,
Suffolk, Antique Collectors' club, 1976- 1981-1984.. Bound, red cloth with gold impression on front and back, illustrated dustjacket, colour frontispice, 215 x 280mm., 385pp., profoundly illustrated in colour and b/w.
This book has chapters on jewellery with particualr precious stones as well as enamels, paste, ivory Berlin ironwork, Scottish pebbles, amulets, talismans, love jewellery, Faberge, etc. Book is in good condition.
EUR 30.00
Naar boven