Uitgelicht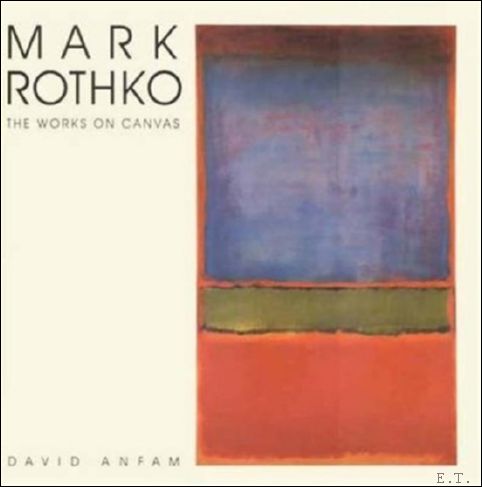 ANFAM, David.
Mark Rothko: The Works on Canvas -- Catalogue Raisonne
Yale University Press / National Gallery of Art, Washington, New Haven and London, 1998.. Hardcover with dusjacket, 708 pages, Illustrated. in good condition. no marks etc.
Originally published in 1998 and still in print, this quintessential volume presents an overview of Mark Rothko?s stunning corpus of paintings on canvas and panel. With all works reproduced in color, the book includes the images for which Rothko is most famous?the large, hypnotic, poignant fields of color?along with almost 400 additional paintings that are far less well known and reveal an artist who was attuned by turns to realism, expressionism, surrealism, and the avant-garde issues of his era. This book is the first volume of the definitive catalogue raisonne of the work of Mark Rothko, one of the greatest abstract artists of the twentieth century. It documents Rothko's entire output of paintings on canvas and panel, reproducing all the extant works in color. An introductory text also investigates every essential feature of Rothko's art.
EUR 250.00
Naar boven