Uitgelicht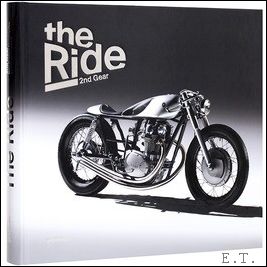 Chris Hunter, Robert Klanten
The Ride 2nd Gear Lifestyle & Wheels New Custom Motorcycles and Their Builders. The ride 2nd gear.
DE, Gestalten Verlag, 2015.. Hardcover , 30x27cm, 352 pages, full color, Language: English. in box
Motorcycles as motorcycles are meant to be: radical, stylish, subversive, raw. The Ride 2nd Gear continues to present the latest custom bikes and the best builders on the planet. Men and motorcycles: a story that has vacillated somewhere between cult and cliche for years. Custom bikes, in particular, have a history that is deeply rooted in the spirit of freedom and change of the 1960s, as well as man?s primal urge to build something with his own hands?or, in this case, tools. The Ride 2nd Gear is a showcase of the power and beauty of these bikes.
EUR 25.00
Naar boven